SOOOOOOOOOOOOO………………………………………….
ON AUG. 4TH 2017 ONE OF THE DOPEST CELEBRITY HOSTED FASHION SHOWS TOOK PLACE AND WE GOT TO BE THERE!!!!!!
#SCRATCHTHERUNWAY
If you couldn't tell already we are uber excited for the opportunity we were granted. ISHWITCOLA is a newer blog as some of you may know, and like anything new sometimes getting started can be a challenge. So we were excited when we were asked to be apart of something so great.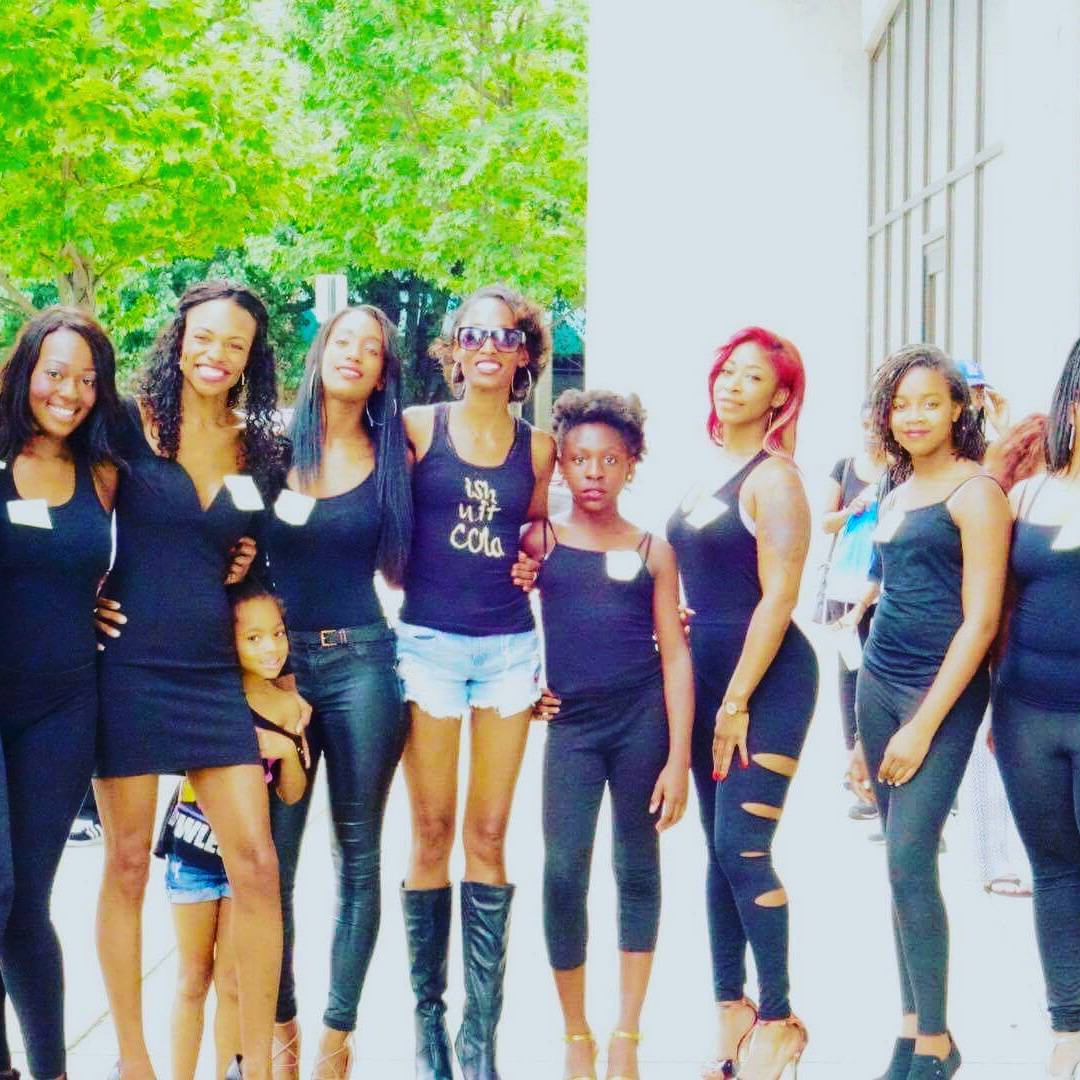 SCRATCH THE RUNWAY  hosted a model call for their event which was like none other we had seen before. There were so many versatile models for starters which is really rare especially in the modeling industry.
So to see so many beautiful faces both male and female was nothing short of amazing. Models were so excited at this opportunity, and we couldn't blame them. I mean there were live DJ's at the show AND GET THIS………………………………..
They scratched live and the models walked as they were scratching. Brillant right?
THE MASTERMIND BEHIND THIS FUTURISTIC FASHION EVENT, SHAY EGERTON who is pictured below with show HOST DJ TRACI STEELE.
Shay is the Owner of Tagline Clothing, and the creator of one of the dopest HBCU lines.
She's also an exceptional event planner as we could tell from this show.  After all SCRATCH THE RUNWAY was such a huge success.
The amount of love shown from the sponsors, volunteers and the talents family was magnificent.  There were designers at the show displaying their uniqueness to the world and a red carpet.  Shay also showcased her HBCU LINE and her newest line shown below.
We were overwhelmed by the amount of talent shown in one event hall.
#SCRATCHTHERUNWAY took place at The Gleaming Event Hall ya'll!! Fire right?
We know, we know, TOTALLY FIRE LOL……………….
If you missed the show here's some of the footage you can thank us later.
PREPARATION WAS KEY TO THE SUCCESS OF #SCRATCHTHERUNWAY.
Shay was extremely innovative in her approach to successful preparation, she held remote meetings which was excellent as they still allowed all of her supporters and talent for the show to be involved with this masterpiece, even if they didn't happen to reside in the same areas. Designers, models, and Dj's came from all over the world to be apart of this epic show and lets not forget all the people who came out to actually watch the show!!
#SCRATCHTHERUNWAY WAS SIMPLY ONE OF THE HOTTEST SHOWS TO HIT THE STREETS OF ATLANTA.
Follow them on INSTAGRAM , join them on FACEBOOK and SHOP with them.
---
 ISHWITCOLA is truly humbled by this opportunity. We just want to say thank you to the most high, our supporters and our fans. Follow us on INSTAGRAM, FACEBOOK and TWITTER we can't wait to show you everything else we have been working on. STAY TUNED.